Assessor
Welcome to the Ouachita Parish Assessor Website! I hope you find it a useful resource for practical information about property values and the assessment process.
Your Assessor's office is charged with the responsibility to identify and value all property within the Parish of Ouachita. Fair taxation has always been and always will continue to be vitally important to every taxpayer in the Parish. Correct property assessment provides our local governments, law enforcement, schools and others with the funds they need to maintain, improve and repair our infrastructure, protect us from crime and educate our children.
As your Ouachita Parish Assessor, my staff and I will continue to be an office that makes a difference. Our mission is to be the best public servants, giving our best efforts, for the very best community – always striving to be better.
This is your office and we are here to serve you!
Sincerely,
Stephanie Smith, AAS, CLA
Assessor, Ouachita Parish
Bio info:
Proven Experience and with over 25 years comprehensive knowledge of the financial management and fiscal responsibility of the tax dollars that fund the Assessment District.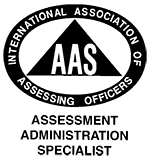 Assessment Administrative Specialist (AAS) designation from the International Association of Assessing Officers (IAAO) since 2011.
Certified Louisiana Assessor ( and Deputy) since 1993
Currently serves on the Board of Directors for Louisiana Assessors' Association (LAA) and is a member of the LAA Legislative Committee. Formerly served as Trustee for the LAA Retirement Fund for over 15 years and two terms on the LAA Insurance Committee.
Member of IAAO for over 25 years.
Community Involvement: Monroe Chamber of Commerce, Ouachita Parish Women's Republican Club, 2001 Leadership Ouachita Graduate, Monroe Rotary, United Way of Northeast LA
Real Property Search
Ouachita Parish's real estate records are available online and free to the public. Search records using a variety of different search criteria such as name or address.
Interactive Mapping
Use the power of the interactive mapping functionality by searching, viewing, and selecting different properties of interest directly on the map.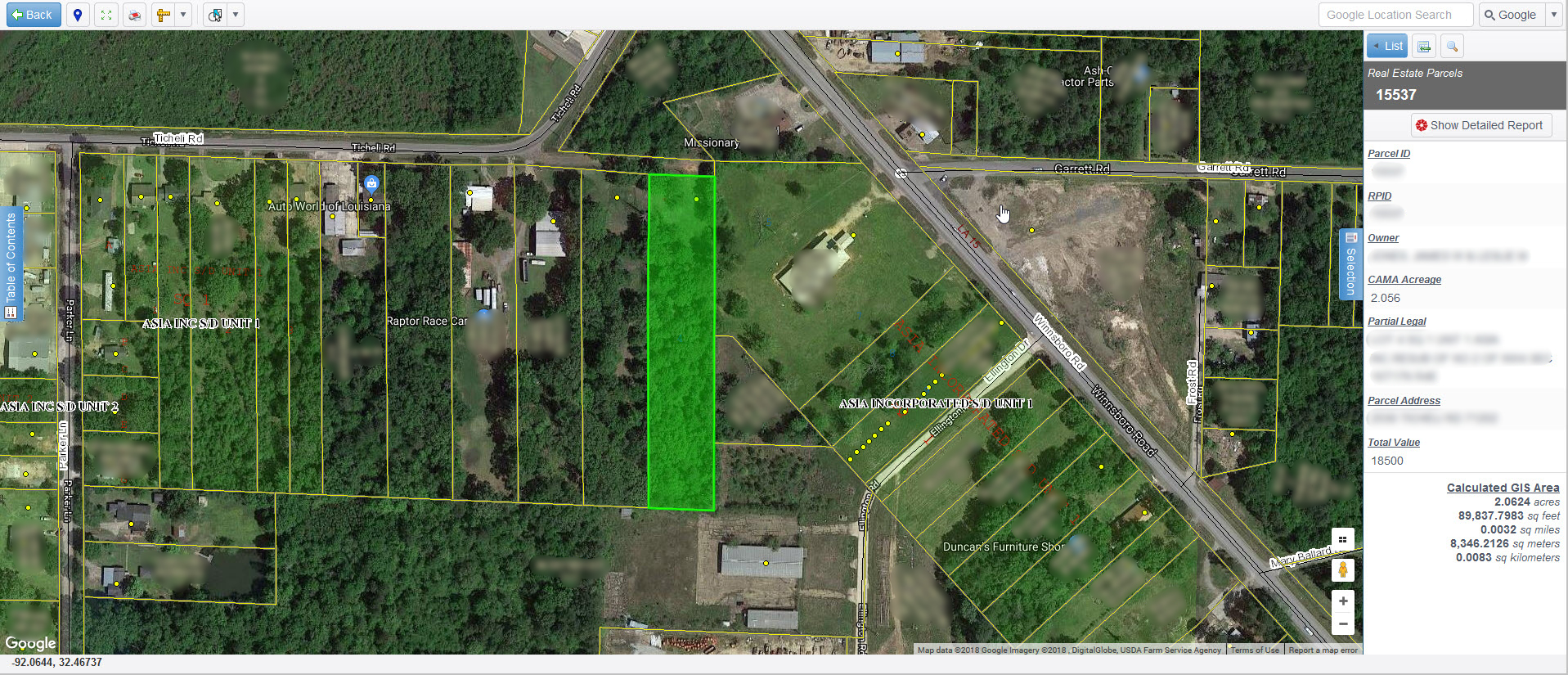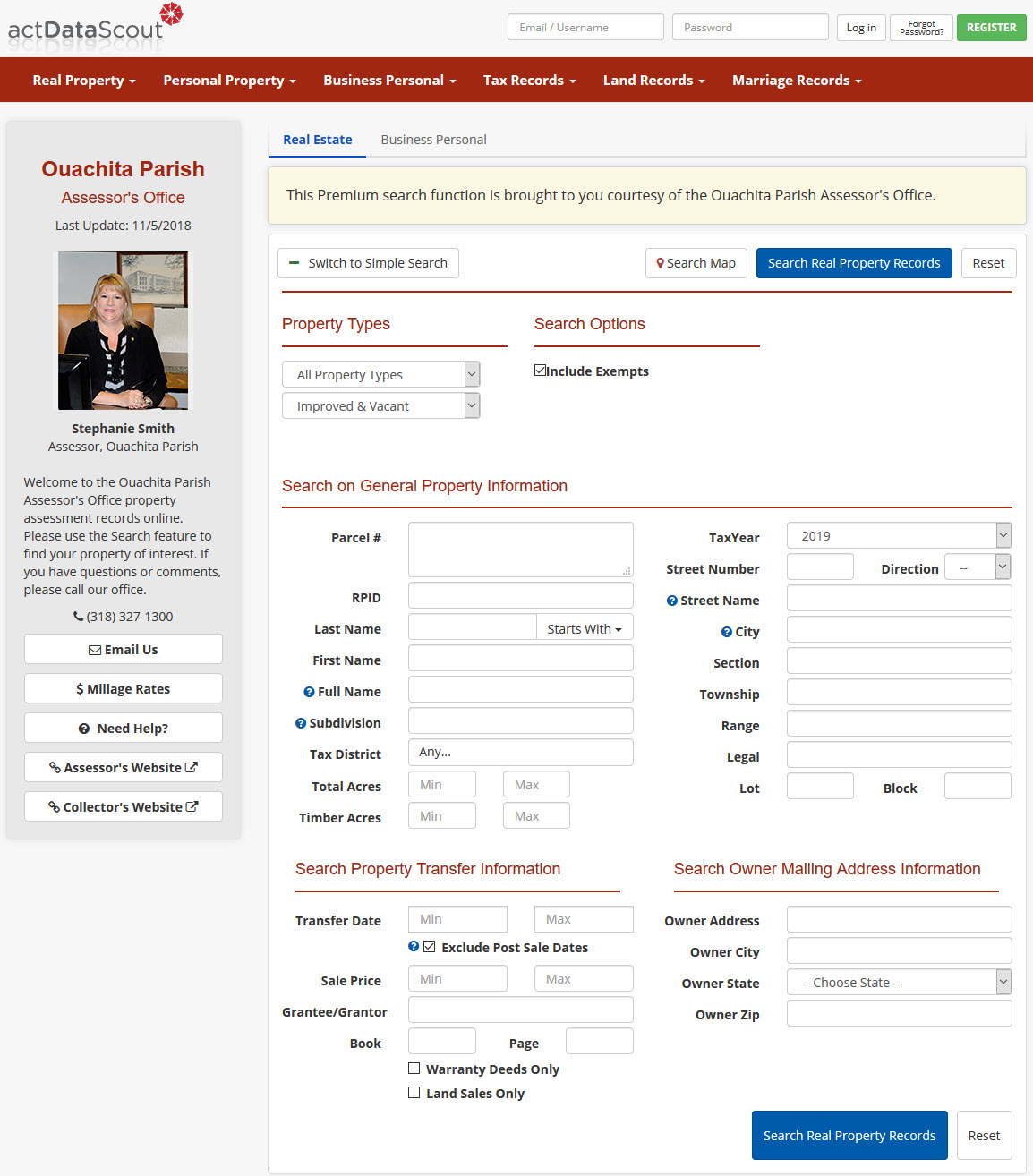 Brochures
Homeowners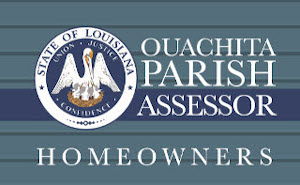 Business Owners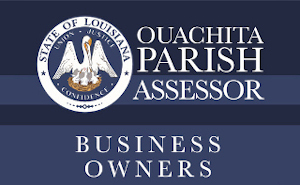 Veterans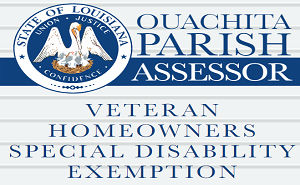 Tax Information
Latest Reports
Tax Calculator
Free tax calculator Try our free tax calculator to estimate your taxes.
Ouachita Parish Services
Here you will find a brief list of services offered by our office. Some of these are available online such as the Sales Questionnaire Form and printable LAT forms in PDF format.
Homestead Exemption
One of the most important services our office provides is tracking Homestead Exemptions. To learn more about this and to see if you may qualify, click the button below.
More Information
LAT Forms
LAT forms are a tool that you can use to tell us about your property. You may download and print LAT forms that are approved by the Louisiana Tax Commission.
LAT Forms
Sales Questionnaire
If you recently purchased property, take a moment to fill out this questionnaire and provide us details of the transaction. This helps to ensure Fair Market Value of assessments.
Sales Questionnaire